Accessibility
About the festival location
One of the advantages enjoyed by the Hällevik Trad Jazz Festival is its extremely good accessibility. The festival is held within a specific geographical area in Hällevik, where all stages are within walking distance of each other. There are no stairs and this makes access to all of our concert venues very easy. The vast majority of the ground underfoot is either asphalt or firm gravel.
You can also drive to all stages. Three parking spaces for the disabled can be found near the harbour in the centre of Hällevik. These are located between the shop and Dagmars Hamnkrog and are clearly marked. The festival area has portaloos (portable toilets). Disabled toilets can be found in the harbour, due south of the shop.
Healthcare
Qualified medical staff are available throughout the whole festival. Contact the festival office or Emergency Group by calling 0760-447080.
Festival office
During the festival you can contact our festival office which is located in the harbour office in Hällevik. This is a red building, south of the shop and east of Dagmars hamnkrog.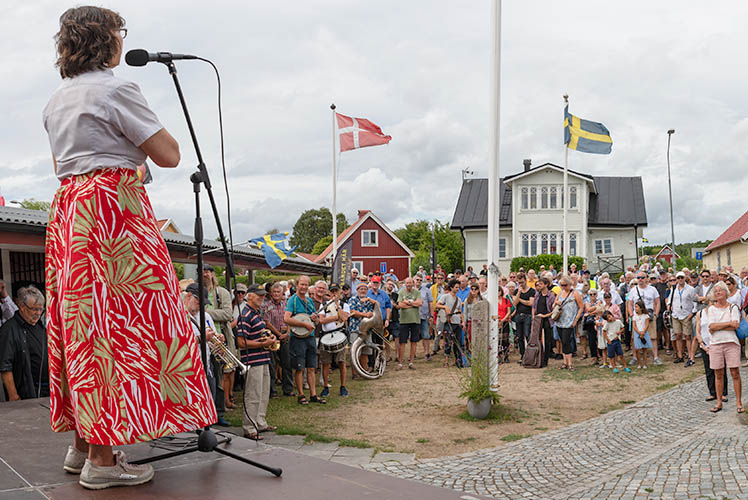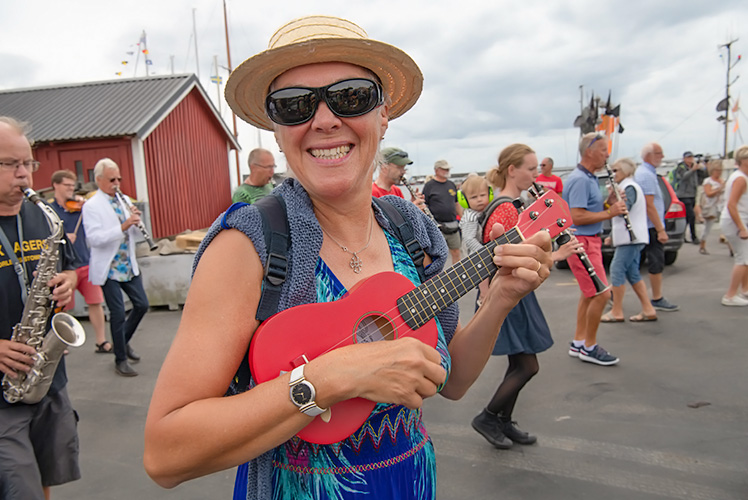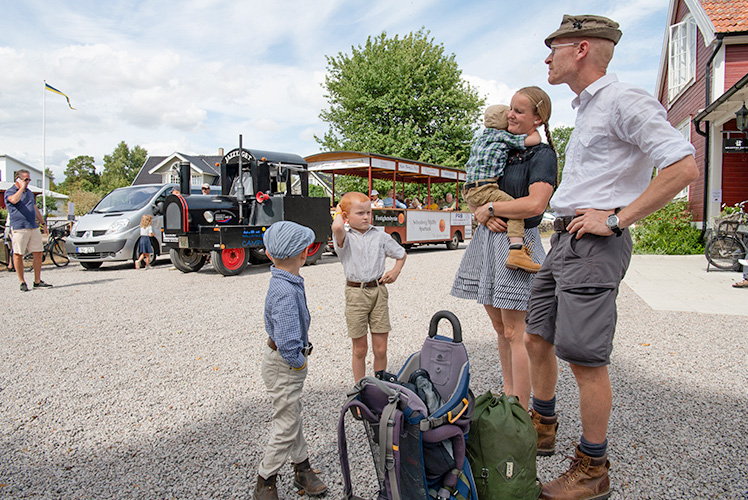 How to get here
The easiest way to get to Hällevik Trad Jazz Festival is by car or bus. And it's no problem for those who would rather cycle. Parking attendants will help you find the best place to park. Please respect their instructions.
By bus
Another excellent and simple way to get to the Hällevik Trad Jazz Festival is by bus. Find out more at Blekingetrafiken's website www.blekingetrafiken.se.
By car
There are designated parking spaces in Hällevik. We are grateful if you utilise these as far as is possible. In addition to these spaces you can park in the village, but please use your common sense. Certain streets and areas will be closed off. We ask you to please respect this. The street closures are intended to make it easier for pedestrians, but also to facilitate transportation to and from our various stages.
By train
Simply take the train to Sölvesborg. www.oresundstag.se
Information regarding motor homes (RVs)
Motor homes and caravans have, over the years, become very popular at Hällevik Trad Jazz Festival. Parking is available in the village, however only at designated locations.
Hällevik's Camping has spaces for motor homes. See www.hallevikscamping.se.
Motor home parking in the harbour is organised by Hälleviks Hamnförening (harbour association). To book a space, please e-mail info@hallevikshamn.se and provide the vehicle's registration number and length, together with your expected arrival date and your mobile phone number.